HR & People Management Made Easy
Manage every step of an employee's journey with AppsCo People. Our platform simplifies everything- bringing new employees on board, handling time off and performance reviews, managing administrative tasks, and saying goodbye when they leave.
Customizable People directory
Onboarding and Offboarding
Flexible Policy Management
Time Off Management
People Workflows
Work Hours
Incidents & Measures
Reports & Insights
Multi-language Support
App for the employees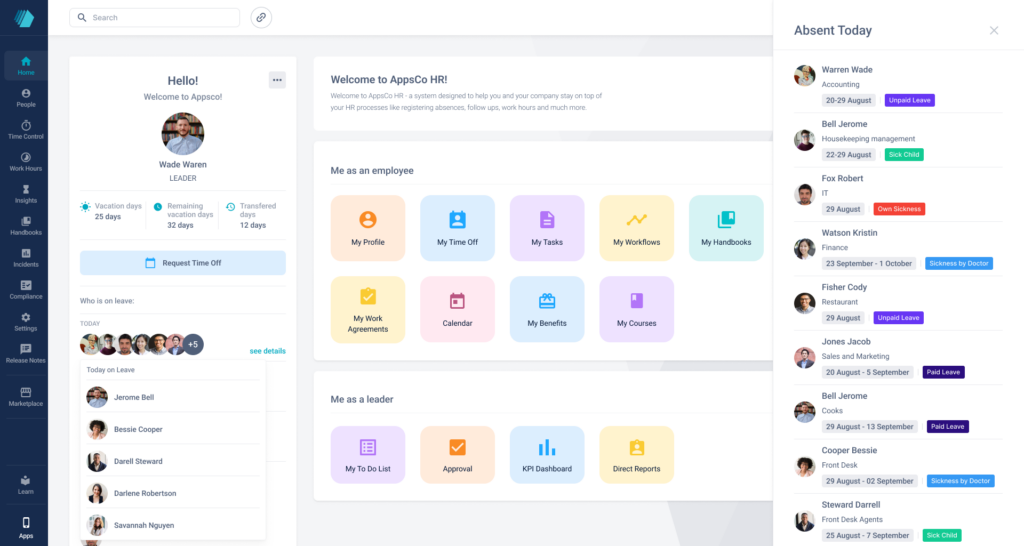 Simplify your workforce management;
It's about 'YOU'!
Experience the Difference Today!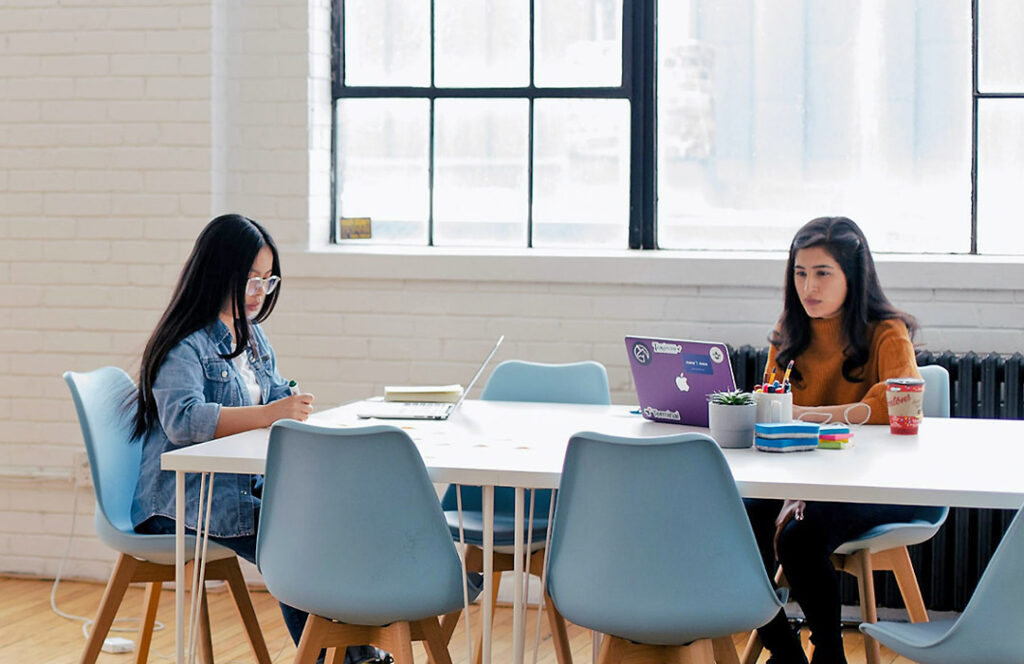 People Directory and policies
Customizable to your organizations
Access a central employee database for better management, quick info retrieval, and intelligent decision-making. Sort employees by criteria, improve teamwork and policies, and ensure remote access and data security.
KEY FEATURES
Customizable People directory

Employee policies

Department Policies

Access rights and roles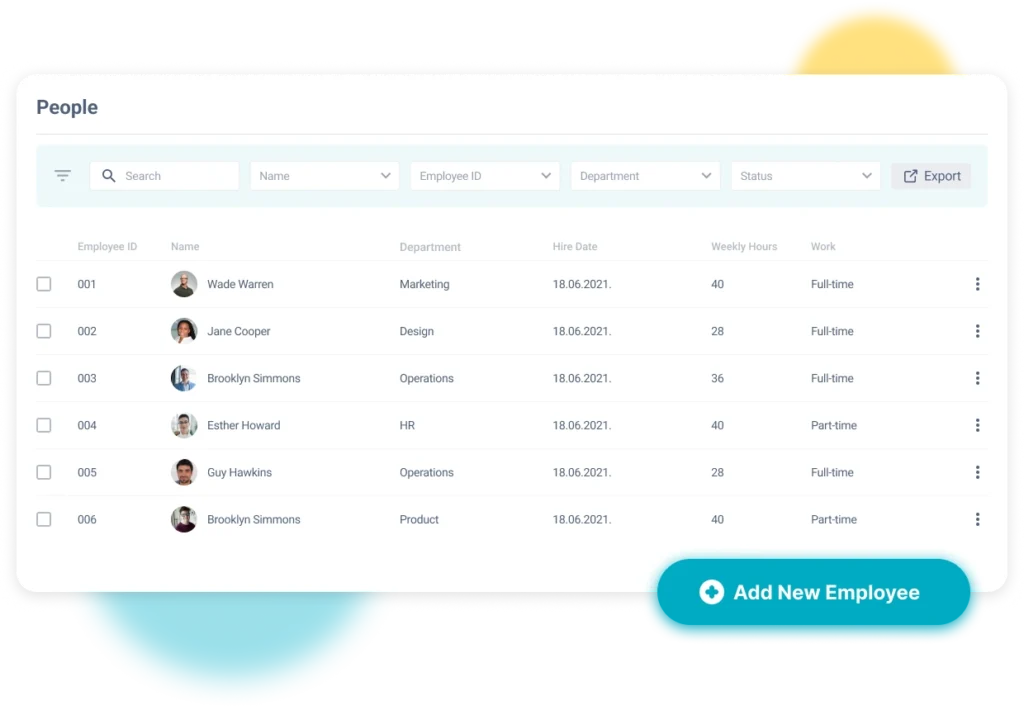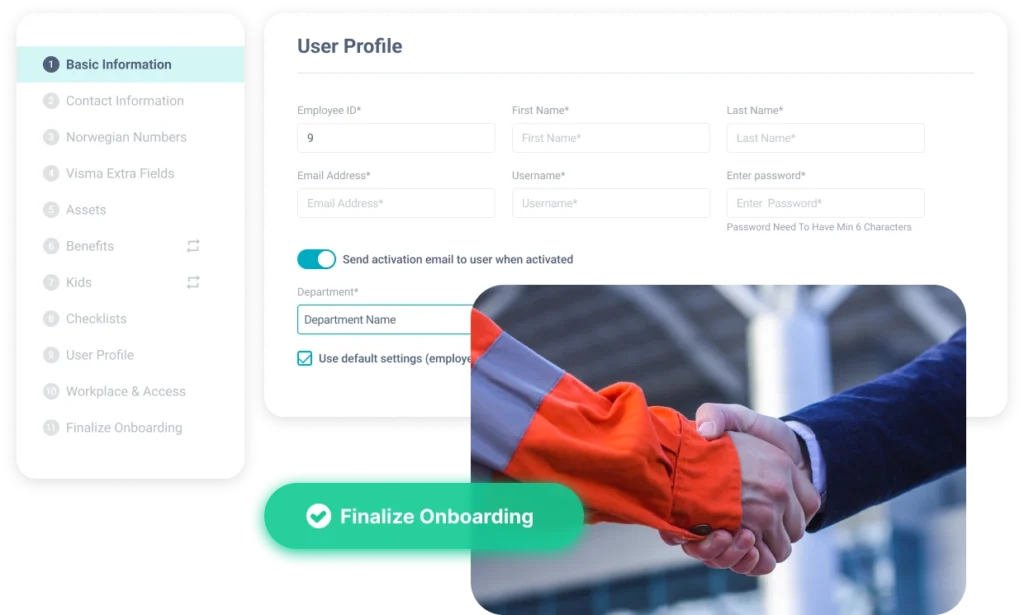 Simplified Onboarding and Offboarding
AppsCo streamlines employee onboarding and offboarding. Customize the process, track progress with checklists, and ensure smooth transitions. Monitor offboarding statuses and maintain structured onboarding through AppsCo's features.
KEY FEATURES
Customize the onboarding

Checklists

Use of provision for onboarding

Access onboarding
Track team progress for coordination, quick decisions, and transparency. Address delays and allocate resources efficiently. Follow up with meetings, reports, and user feedback. Adapt and improve based on insights.
KEY FEATURES
Performance review 

Administrative measures

Employee talks

Absence follow-ups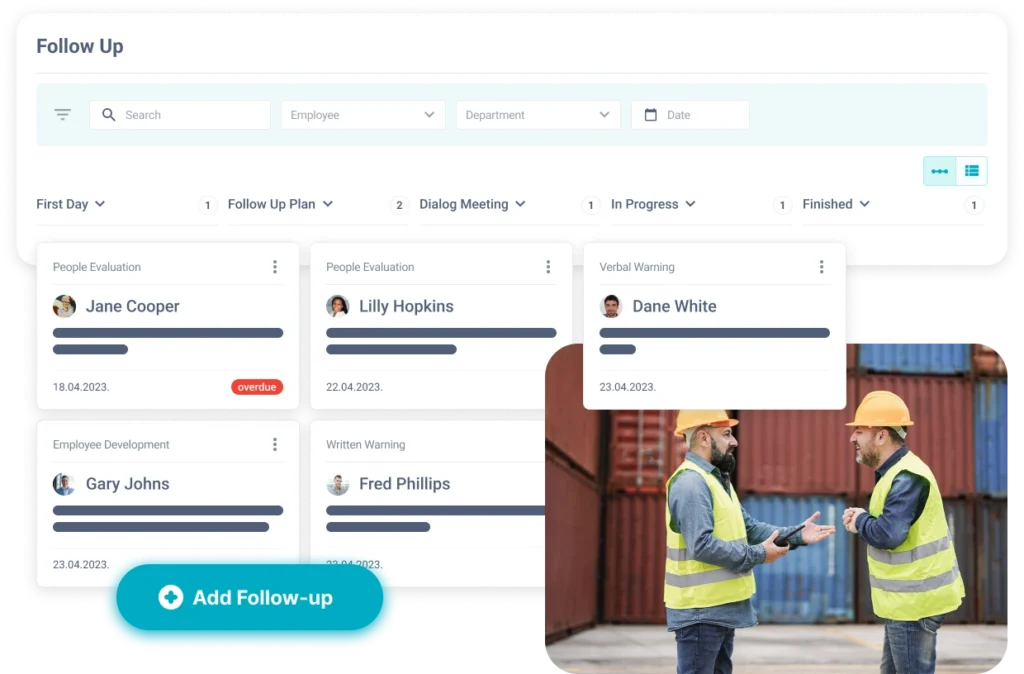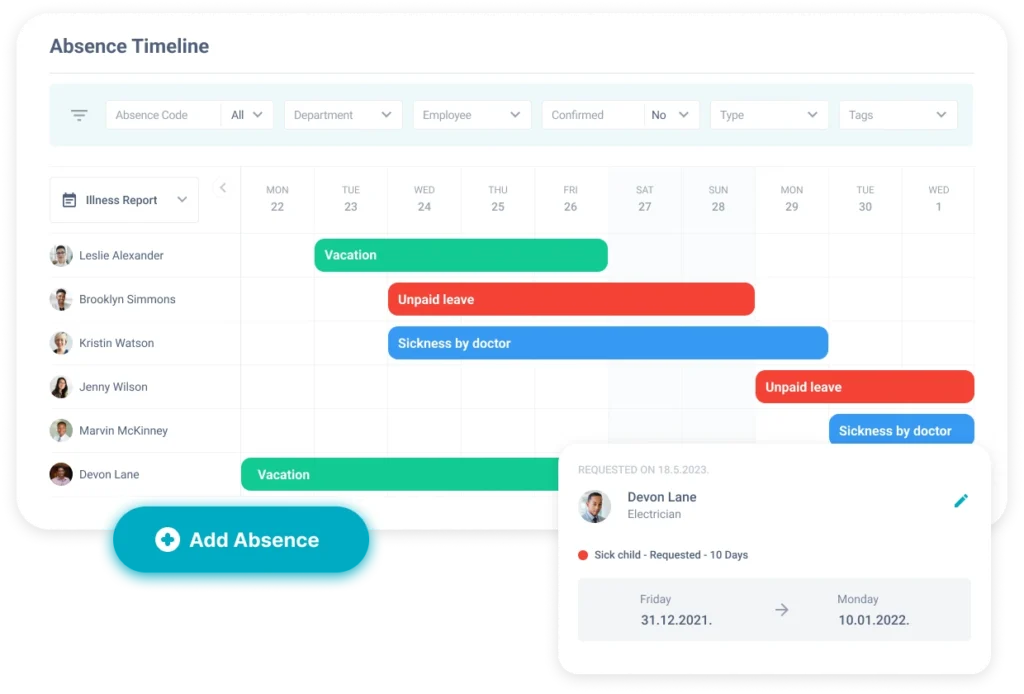 Efficiently manage absences: user-friendly calendar (weekly, monthly, 3-month views), integrated with payroll for a seamless experience. Export CSV reports for insights. Inclusive Absence Percentage Report for deeper analysis. Employee-friendly app tool included. Simplify and enhance absence management.
KEY FEATURES
Calendar view

App for employees

Reports and Export

Integrations to payroll
Get an overview of department work hours in Table View, and dive deeper with the Dashboard to analyze employee hours, tasks, and imbalances. Ensure transparency through recorded clock-ins and track time-off-balance against plans.
KEY FEATURES
Clock -in/out on app

Viewing Tasks in Work Hours

Easy approval for the manager

Time-off-balance versus plan

Dashboard and table view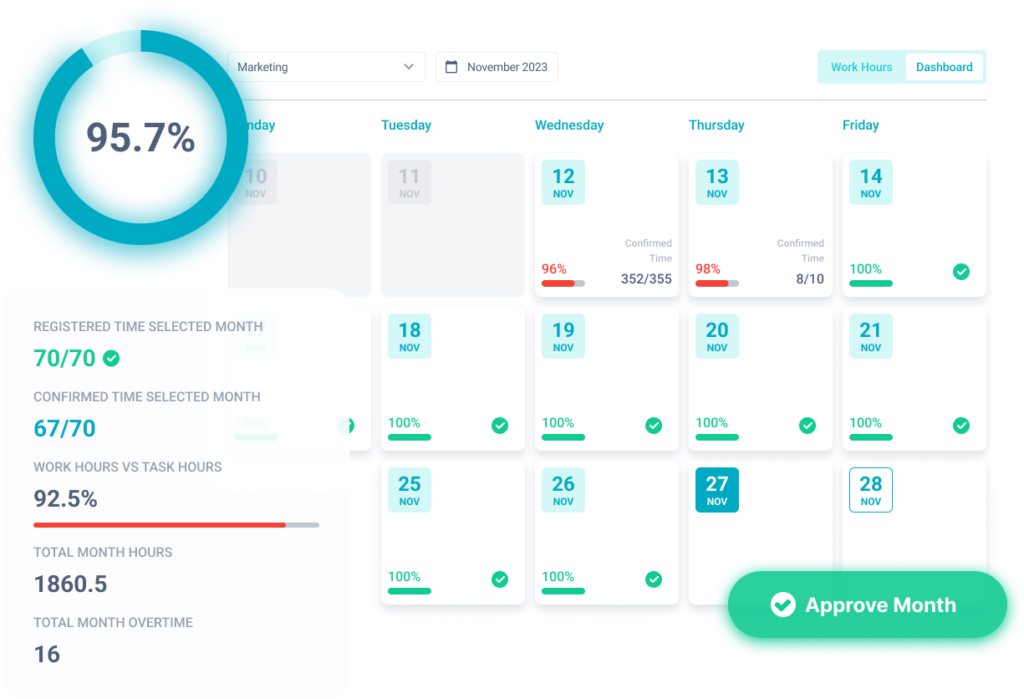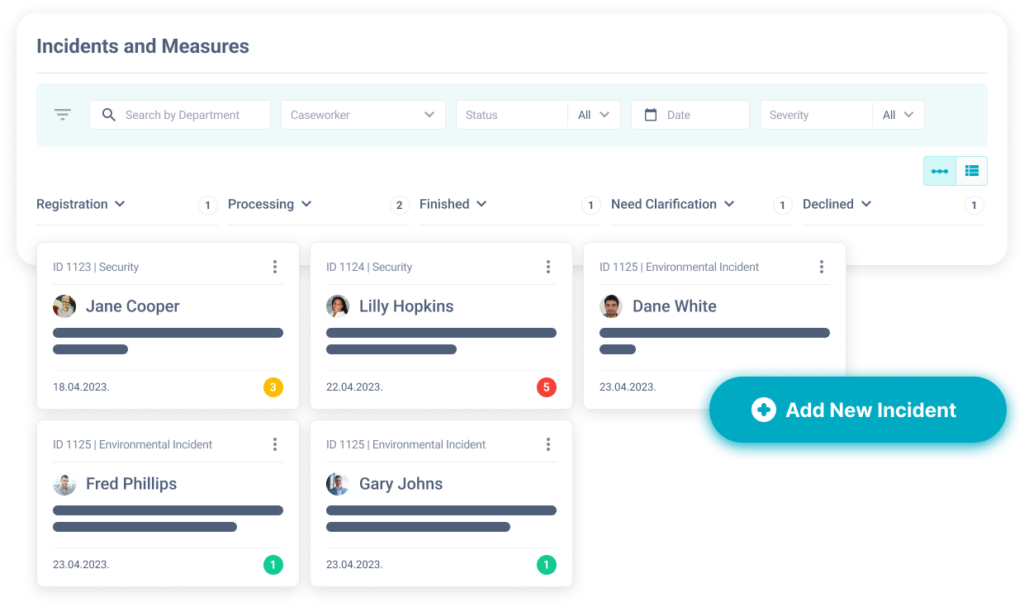 Incidents and taking measures 
Elevate safety. Employees can swiftly log incidents on their mobile, giving you real-time insights to act promptly. Empower your team to create a proactive, incident-free environment.
KEY FEATURES
Category and type

Automatic risk Level Calculations

Mobile employee registrations

Anonymous registrations

Workflows – involved and followers
The Insights section provides leaders with valuable information. Download reports for your department for insightful and precise data so you can start planning and distributing the workload among your employees most efficiently.
KEY FEATURES
KPI Dashboard

HR Master report

Absence reports

Employee changes

Customer Contract report