TASK AND CONTRACT MANAGEMENT- Simplify and automate your routine tasks
Optimize operations: reduce key staff reliance and delegate admin tasks. Drive growth: Boost billable hours and enhance client communication. Stay proactive – manage contracts and understand customer needs. Streamline tasks: adaptable checklists for efficiency.
Customer register
Contract register
GPS locations/Geofencing
Customizable checklists
Customer Know-how
Route planning
Contract offers & approval
People replacements
Achieve the Maximum Potential of Your Workforce!
Experience the Difference Today!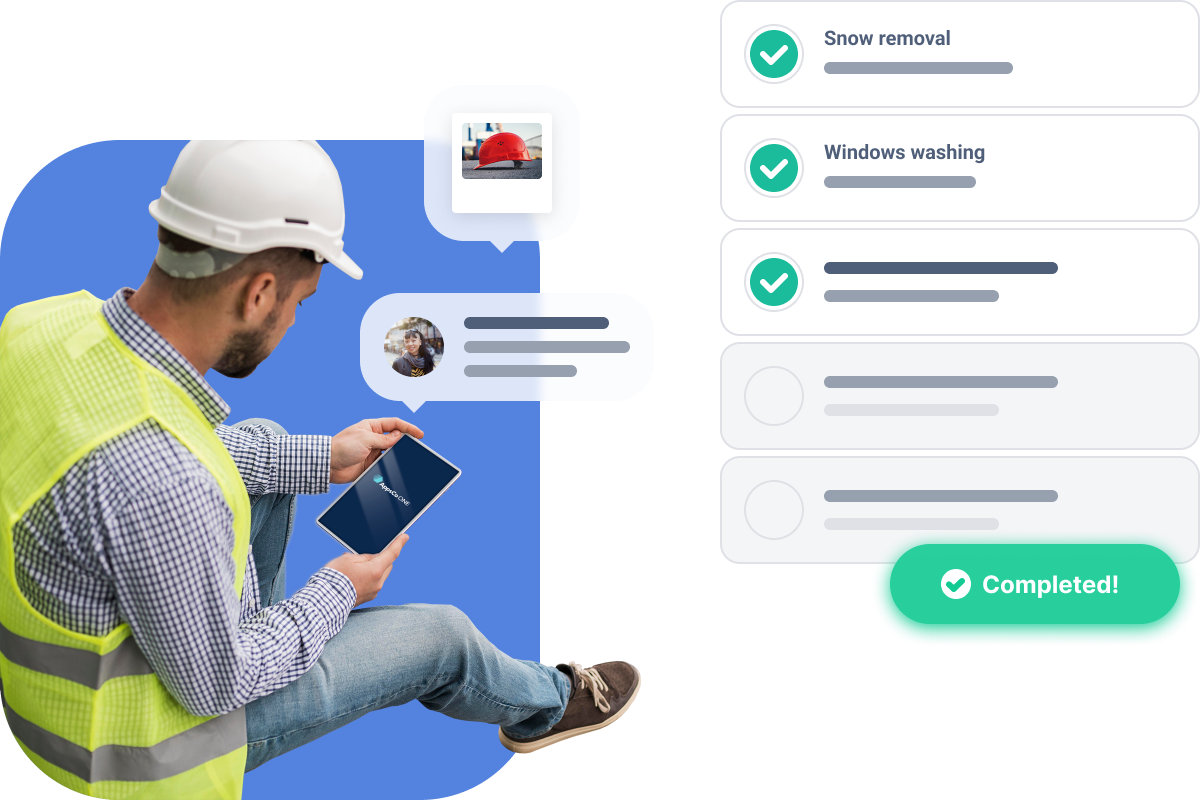 Task Management Workflows
Automating tasks for companies makes things faster, more accurate, and keeps customers happy. It helps you compete better, saves time and resources, and empowers employees. This works for leaders and team members, making things run smoothly and smartly.
KEY FEATURES
Streamline recurring tasks
Control and invoice tasks
Automate custom checklists
Improve communication with customers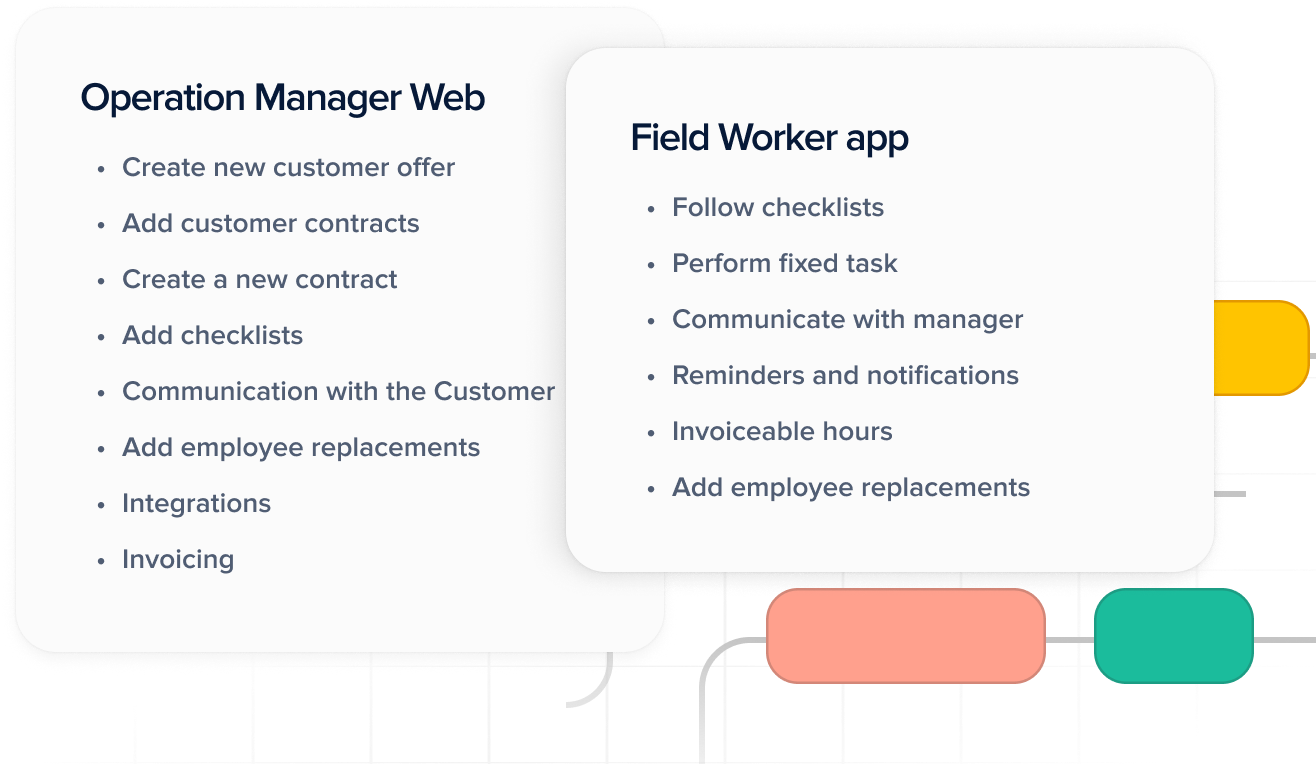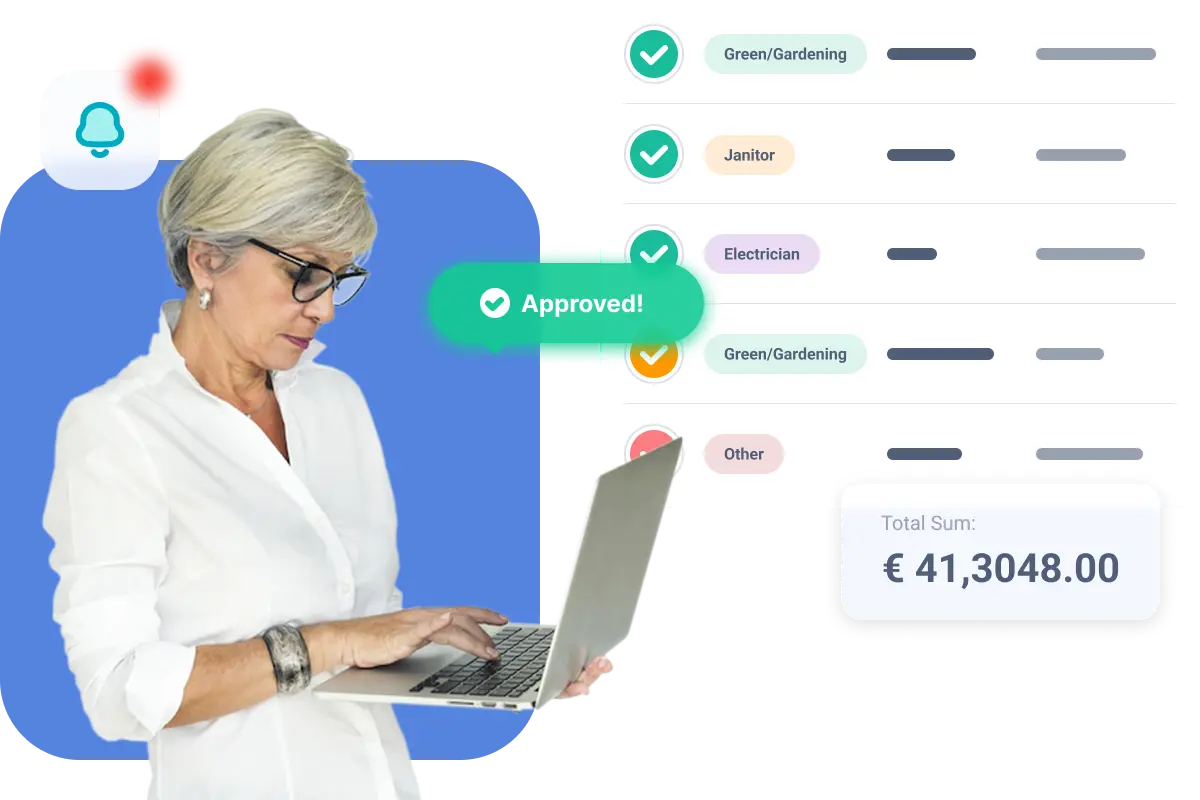 Simplify orders and streamline invoicing
The system manages customers and contacts, allowing customization of reports and importing of data. It facilitates creating and approving contract offers with tasks and projects, integrating them into customer contracts. It also organizes contract terms, products, and projects with cost details, supporting efficient administration. Add a customizable checklist to contracts and customers.
KEY FEATURES
Customer register
Customer Know-How
Customizable checklists
Contract register
Contract offers & approval
Customer weekly report
Plan Tasks Faster and Smarter
The system manages fixed and extra tasks linked to contracts. It automates tasks, tracks progress, and improves communication and invoicing. Managers oversee tasks and handle deviations for efficiency.
KEY FEATURES
Handle fixed and additional tasks
Leader view dashboard
Product register
Synchronize your products with ERP
Customizable checklist templates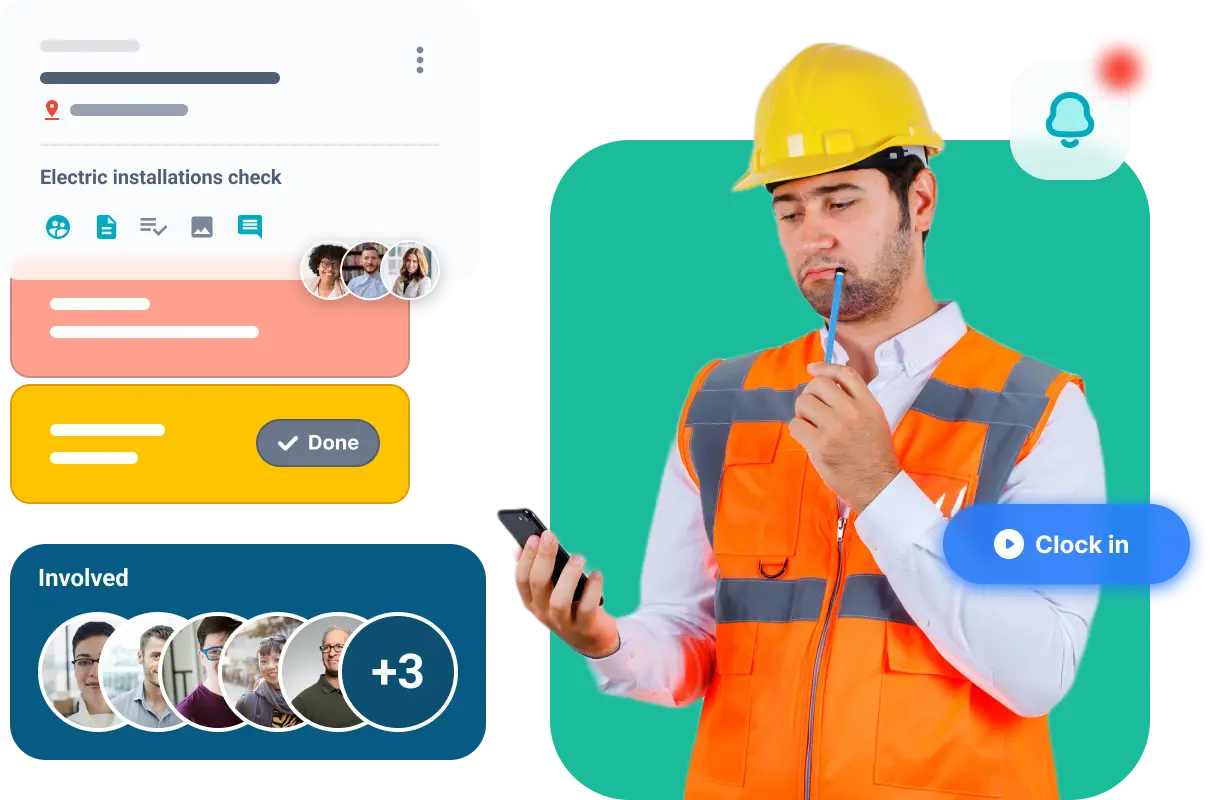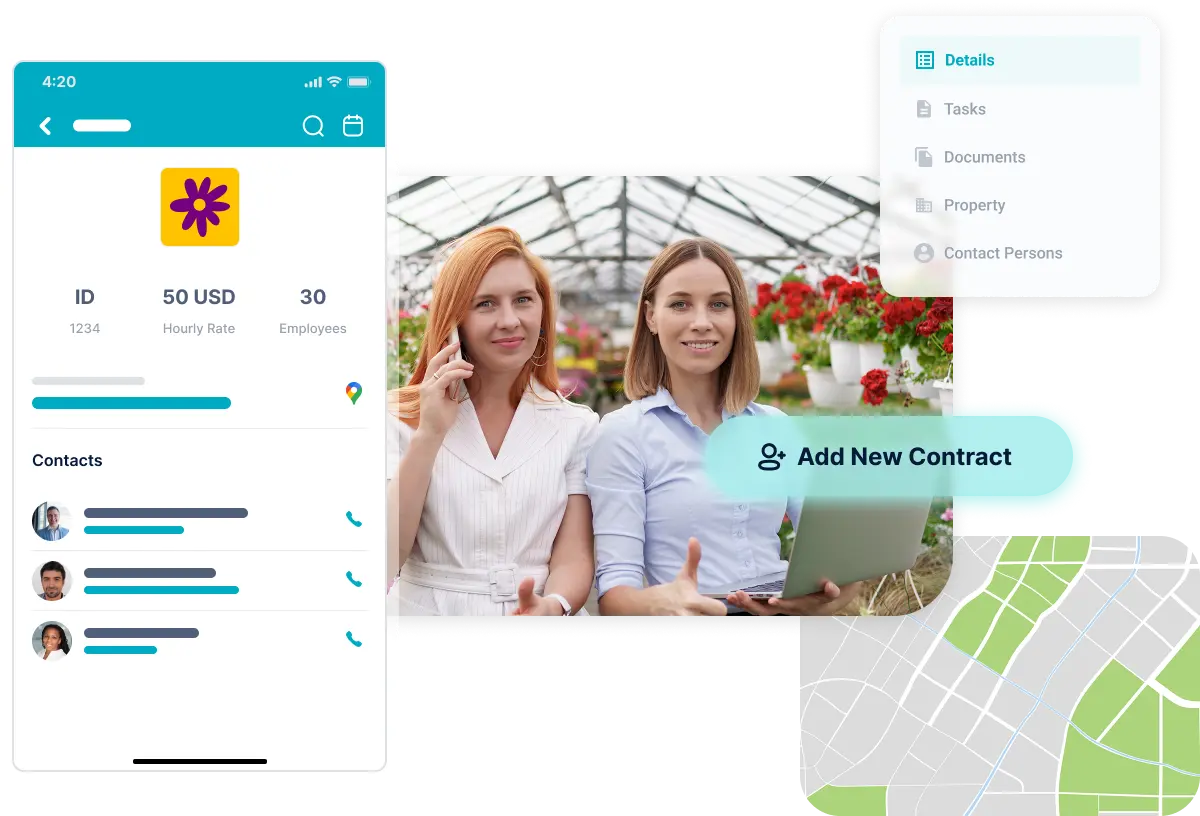 Order & Invoice Generation
Efficiently track order details, integrate with invoicing, sync employee and product info for easy payroll, note increased billing rate, and enhance invoicing flow with margin calculations.
KEY FEATURES
Standard Integrations with ERP
Export orders report
Filter by customer and Task
Create order line to task
Build your products/price register
Calculate margin for your offer
Easily access daily route profiles with tasks organized by day. Route cards with task details are  placed at the beginning of each day in the chosen date range. Gain quick insights into locations and tasks.
KEY FEATURES
Route templates
Route image
Generated routes
Locations in the generated route
Timeline on the mobile app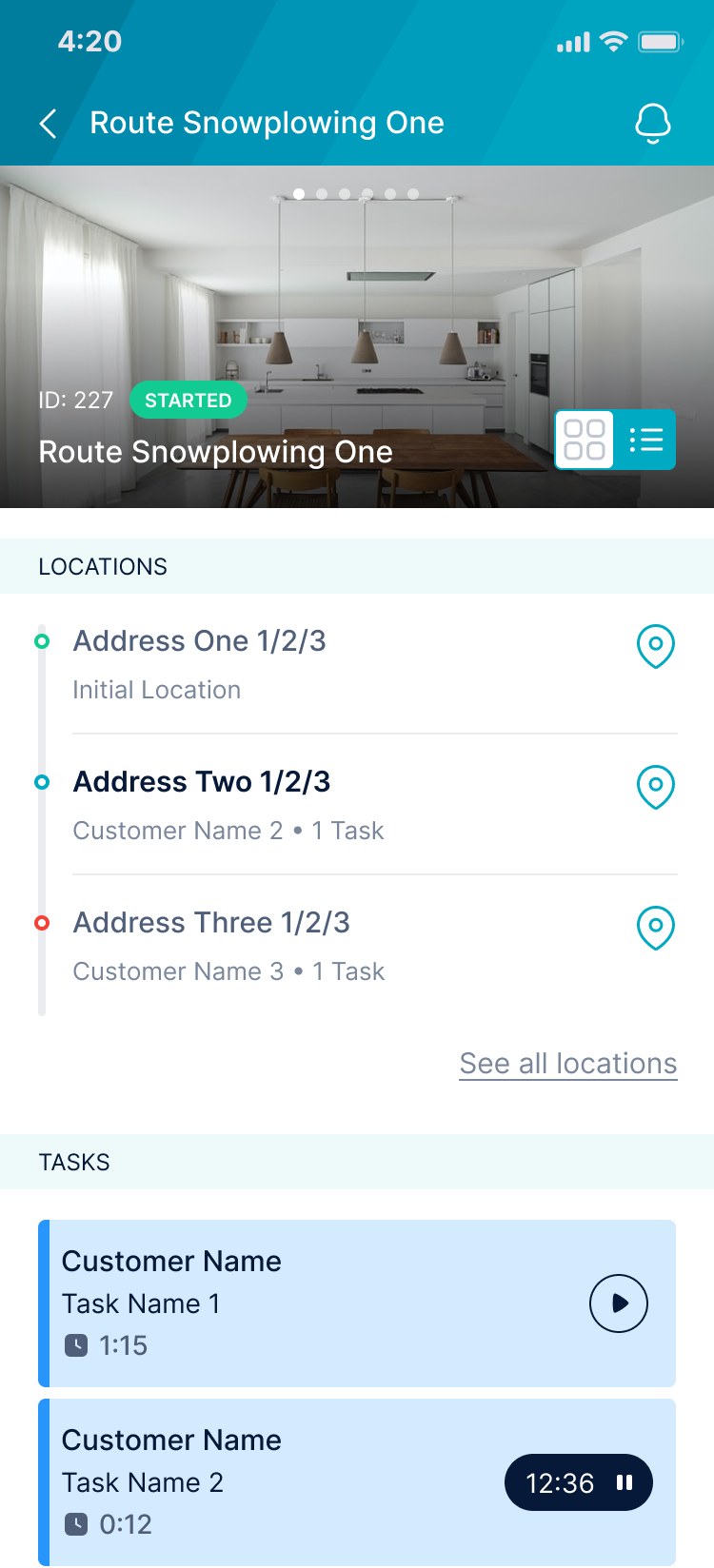 Task handling, powered by GPS precision
Enhance interactions and teamwork with our GPS Location Map. "My Customers" streamlines customer management and task tracking. "All Customers" offers company-wide insights, and "My Colleagues" promotes teamwork with shared information.
KEY FEATURES
Automatic clock-in to customer
Notifications
See my colleagues
See my Customers
Map view
Privacy policy settings
Meraki integrations/maps