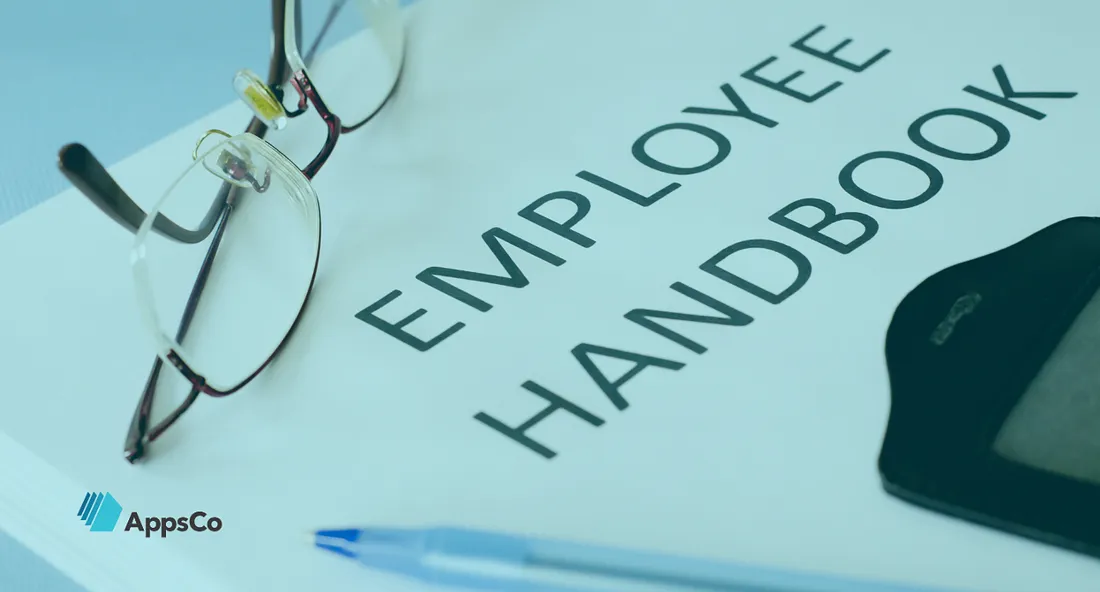 Every company has a set of policies and expectations it upholds. These rules are drafted into an official document, not only for legal reasons but also to solidify company culture. While it can be found under different names depending on the size and type of business, this document is commonly known as a "Personnel Handbook."
What Is a Personnel Handbook?
The Personnel Handbook is the foundation stone for creating your ideal work environment. While each company is unique and has its own set of goals and work methods, the Personnel Handbook must adhere to all levels of regulation that apply to your business. Within it, employees should find all information relevant to their job position and the business.
A typical Handbook starts with a brief company introduction, often with remarks from the CEO or Regional Manager. The first few sections are commonly used to educate employees on the company's history, achievements, market influence, and company goals in a way that's both memorable and exciting.
At the heart of the Personnel Handbook is general employment information. It contains basic policies such as hiring practices, job classifications, contract types, payroll systems, resource access, benefit payouts, time off, vacation, etc.
Each role within the company must be defined with its own section in the Handbook, along with detailed information surrounding their employment status.
While commonly found as a separate document, the Code of Conduct should also be integrated into your Handbook. The Code of Conduct (or CoC for short) is a set of minimal behavioral requirements your employees must adhere to. It contains policies surrounding good employee relationships, dress codes, the use of office space and equipment, along with disciplinary actions in case of a breach.
The Personnel Handbook must also contain detailed information on employee resignation and termination. These subjects must be defined in great detail to avoid any legal consequences, especially regarding disciplinary departures.
Finally, the closing notes in your Personnel Handbook should have a brief rundown on keynotes, as well as a couple of "moving forward" remarks written in an encouraging tone.
The Purpose of Having a Personnel Handbook
The first reason for having a digital Personnel Handbook is to keep policies, regulations, news updates, and other important information in one place. However, its main goal is setting the bar for what you expect from your employees and, in return, what they can expect from you.
The Handbook follows your workers from initial hiring throughout their time with your company, and even well beyond their departure. It details not only how to act on company premises and within working hours but also how to be a proper brand ambassador outside the workplace.
A Personnel Handbook must be written with a clear message and tone of voice that inspires but also commands respect. Employees must be encouraged to stay up-to-date with information and be knowledgeable about the Handbook sections that regard them. Managers should know the contents of not only their job descriptions but also the people they're responsible for.
The information in the Personnel Handbook is not a company secret.
It should be easily accessible to everyone on demand, which is why many companies opt to keep their Handbooks in digital format in cloud spaces.
Advice For Creating the Best Personnel Handbook
While the Personnel Handbook serves high importance to your company, it is not set in stone. Even the most perfectly thought-out and written Handbook is subject to change. When policies require updating, it can be time-consuming and costly to research, rewrite, document, and then inform and acquire consent from employees.
While giving out hard copies and requiring handwritten signatures are still common legal practices in many countries, digital documents and signatures are quickly becoming the norm.
In larger businesses operating internationally, with thousands of employees, one version of the handbook may not be enough. You need to account for different types of employees (exempt, unionized, contractors, etc.) and their geographical locations. In these cases, multiple versions of the Handbook must be drafted to adhere to different guidelines and possibly be multilingual.
New-age employees expect to have all important information concerning them available on demand. The age of office bulletin boards is long gone, and the age of notifications means people expect their updates to come through phones and computers.
Finally, while the Personnel Handbook serves as a legal document, you shouldn't shy away from personalizing company-specific parts. To make it memorable for your employees, add multimedia content such as videos introducing company executives, charts showcasing your growth and success, photographs from recent company events, and similar.
For these reasons and more, if you haven't already, it's time to digitize your personnel handbook in a cloud-based environment.
AppsCo Has the Modern Digital Personnel Handbook You Need
When creating digital solutions, we make sure to think ahead. Here are some of the features you'll love about our Personnel Handbook:
Changes in laws and regulations are automatically updated to their latest versions, with all employees being notified.
The built-in search function can easily find keywords and phrases within the text, giving you quick access to information.
Designated app administrators can assign responsibilities toward certain rulebooks and/or chapters to employees.
Individual user profiles tell managers who is up to date on their reading and who needs a reminder.
The Publication Hub separates different Handbook versions and keeps the old ones archived.
AppsCo is completely cloud-based — everything is accessible across a variety of devices (phones, tablets, computers) via the internet.
You can also personalize your Personnel Handbook with videos, images, links, and different text formats to better fit your company branding.