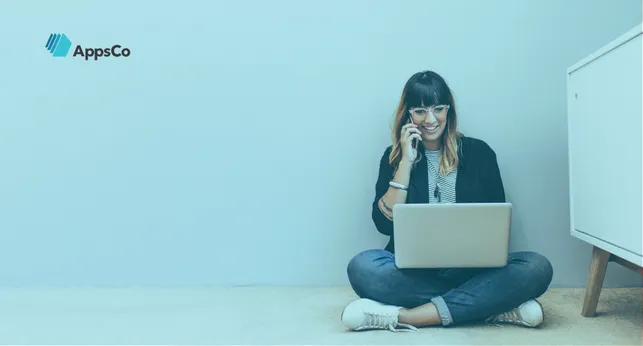 Issues caused pandemic forced many businesses into home offices to continue operating.
Although many employees are happy to work from home, managers understand this creates a new set of challenges for everyone.
The most sensitive aspect of remote jobs is maintaining a high level of cybersecurity.
Remote Working and Cyber Security
Plenty of security risks are avoided simply by working from one location:
Easily identifying breach attempts
A single, secure internet connection
IT experts being available on-demand
Security cameras catching suspicious activity, just to name a few
Businesses with large databases housing sensitive info understand this the most.
This is especially true if said data is being accessed and edited regularly by multiple departments, increasing the number of potential access points to hackers.
These companies often experience daily cyber-attacks and spend a lot of money on network security.
Most of these attacks are small, often automated breach attempts that can't cause any damage.
However, some of them may be looking for dents in your security, in preparation for a bigger attack.
Protecting a single office network is easier than having scattered pieces everywhere.
This is why the toughest challenge for managers is keeping remote employees safe, while properly coordinating their work.
It's in nobody's interest for work to stall, but making sure proper security measures are practiced is still the top priority.
Employees Will Love The Efficiency Provided by AppsCo One
An important aspect of working remotely is for employees to have a good workflow.
Having the right tools that eliminate basic challenges like information sharing and resource availability will go a long way.
Here are some benefits AppsCo One provides to your employees:
Application access with a single click
Secure resource sharing
One set of login credentials for everything
No risk of credential theft
User-friendly interface
Accessible on all devices
Remote Work and Information Theft
Information theft is companies' biggest risk when moving jobs into remote offices.
Even if you teach your employees the best security practices, it's not uncommon for them to look for "shortcuts".
This is especially true once your employees are in the comfort of their homes, without someone overlooking them.
These missteps include things like:
Using one device for everything
Not locking devices
Not logging out at the end of a workday
Keeping passwords on notepad apps, and similar small missteps.
The ideal solution for managers is to provide employees with a tool that can help them efficiently implement basic safety practices.
Managers Can Rely On AppsCo One To Keep Employees Secure
It's safe to assume none of your employees have malicious intent.
However, big problems usually come from small, unintended errors.
Here's how AppsCo One can eliminate these for you:
Manage all employees from one platform
Safely share applications among employees or groups
Overview and delegate access rights at all times
Two-factor authentication
Disapproving unauthorized logins
User engagement tool with stats
The Best Safety Practices Everyone Should Implement
Now that we've gone over the importance and challenges of home office cybersecurity, let's look at 10 effective methods to keep everyone safe:
Use a separate browser
Separating private and work-related internet usage will save you a lot of headaches. You'll avoid accidentally closing important tabs, mixing up search and download histories, and ignoring social media attention magnets.
Use two-factor authentication (2FA)
A strong password may not be enough, it can still be confiscated. This is where 2FA comes in — it will protect you from unwanted logins from unrecognized devices.
Log out/don't save login credentials
While working from home, it's easy to get comfortable and forget/ignore to log out from work tools. If you use an internet browser, make sure to never save work-related login details.
Change your WiFi password today
This is a small, but meaningful tip if you're using your home internet for work. It's good to reset who has access to your network from time to time, as hackers may already have access to other devices connected to it.
Use separate (non-shared) devices
If you can, make sure the devices you use for work are separate from home devices and only accessible to you. You may trust other people using said devices not to touch your work files, but you can't guarantee they will be implementing important safety practices. Malicious software may insert itself on a device through someone else's account first, then gain access to yours.
Delete documents containing login credentials
The number of people who just copy-paste passwords from a notepad is surprisingly high. However, it's easy to see why such a document may be dangerous to keep on a private computer. The reason for this common mistake is time efficiency, however, the next tip we have is even better at just that.
Use an encrypted password-sharing tool
The safest way to store and share login credentials is through encryption software. That way, employees can log in quickly without exposing details, while managers can provide/revoke access with one click. AppsCo One provides an easy-to-use login encryption tool integrated into its management platform.
Move equipment into employees' home offices
Office buildings will be empty for the time being. Managers should organize for work equipment to be transferred into employees' homes. This is closely tied with tip 5 about non-shared devices, and it helps with employees not having to install work-related software on private devices.
Do not use public WiFi
It's not unheard of for remote employees to work "on the go" from places like favorite cafes. If this is the method of choice, it's important to still use a private network. Many public networks (WiFi) require you to allow access to your device to connect, making them ideal for hackers.
Use a VPN
VPNs are a great way to mask the identity of your employees on the internet. This makes it harder for them, and thus your company, to become a target.
Don't wait until it's too late to protect yourself and your company from cyber threats. AppsCo One is a tool that can help your company minimize security risks using one platform. Click here to register today.